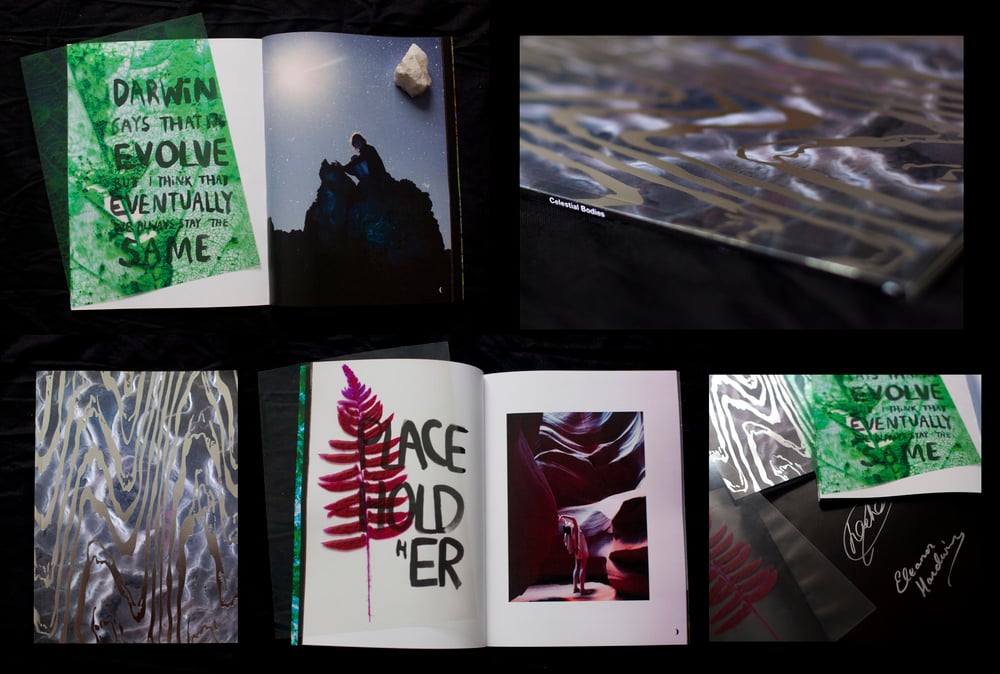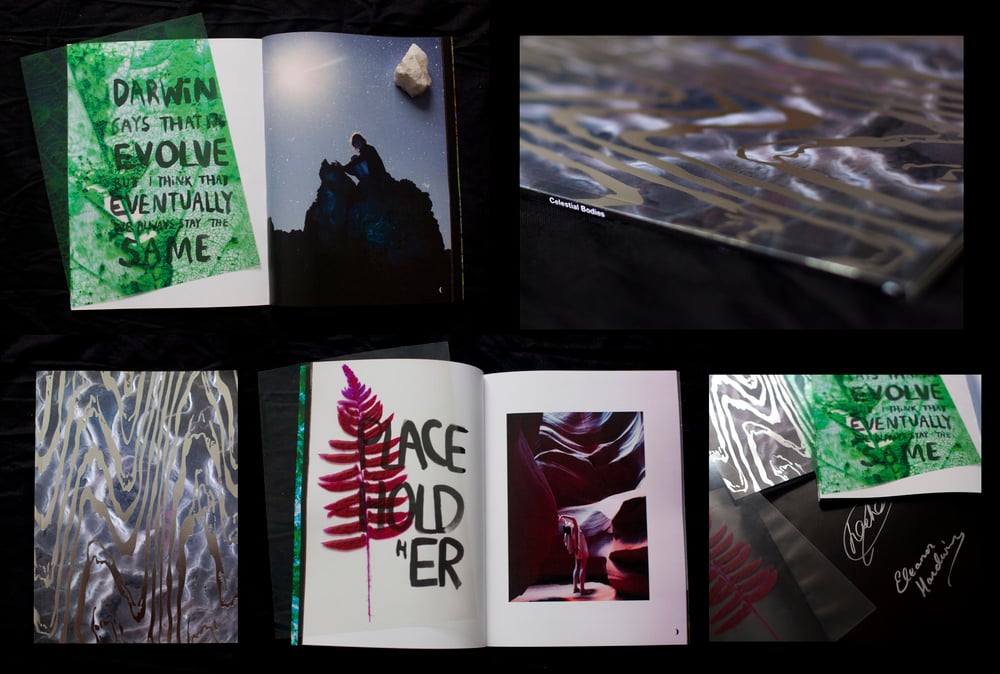 Celestial Bodies Book (2016)
£15.00 / Sold Out
Celestial Bodies is a new 60 page book featuring photographs and words created by Eleanor Hardwick, Rachel Hardwick and Chrissie White collaboratively over the course of 28 days together in 8 of America's western states. The book is designed by Jamie Shaw and self published in 2016.
Printed by ExWhyZed in the United Kingdom in a limited first edition of 100 copies. Each book has a foiled cover and comes with a single acetate sheet (featuring 1 of 25 available manipulated plant scan designs), which the reader can rearrange between the pages, allowing them to interact with the book and create new layers of images. Each order includes 1 book and 1 acetate sheet.
All copies for sale online are signed by Eleanor and Rachel. (Please note that 20 copies signed by Chrissie and Eleanor and Rachel will also be available at the Seattle Launch in February.)
Read more about the book and see a sneak preview of a handful of its photos at Dazed, i-D and The British Journal Of Photography.
"Celestial Bodies is a term used to describe bodies outside of the Earth's atmosphere, such as planets, stars, moons and asteroids - and we felt it was also an appropriate way to describe the female nude, which features heavily throughout the book. The words that feature throughout the book were written and hand painted by Eleanor - and much like the photographs - they are a philosophical, emotional, political and environmental commentary on the relationship between our bodies and nature."